Why Northwest Driving School Is The Right Driving School For You!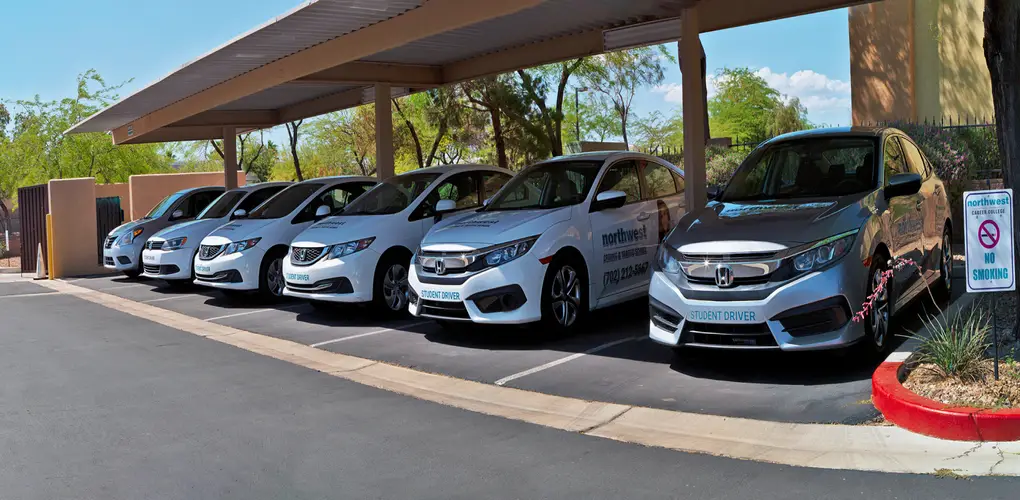 Choosing the right driving school is an important decision, and there are many factors to consider. If you live in Nevada or Las Vegas, Northwest Driving School should be at the top of your list. Here's why:
Northwest Driving School has a proven track record of preparing students for success on the road. In addition to offering quality instruction, we also offer convenient locations and schedules to fit your busy lifestyle.
Our low-pressure learning environment makes us the perfect choice for those who are nervous about getting behind the wheel. And our experienced instructors are committed to helping each student reach their full potential as a driver.
Experienced and certified instructors will teach you
Driving is a skill that should always be approached with care and respect, which is why learning how to drive in Nevada and Las Vegas is best done with Northwest Driving School.
We have experienced and certified instructors who specialize in teaching the basics of driving, so whether it's coming up to speed on Nevada traffic regulations, or mastering the nuances of busy city roads, you'll be in good hands.
Our instructors will take extra care to help you build your confidence behind the wheel at every step of your journey. Start today by signing up for classes online, or give us a call to learn more about our mindful approach toward driver training.
The school offers a wide range of courses to choose from, including defensive driving and traffic safety
With Northwest Driving School, learners in Nevada and Las Vegas can choose from an extensive variety of courses to suit their needs best.
Whether you're looking to brush up on the basics of defensive driving or search for an advanced traffic safety course, this school has you covered.
They prioritize a comprehensive education for every type of driver – from beginners who need a refresher on the essential road rules to experts who want to take their driving techniques to the next level.
The school has a modern fleet of vehicles that are well-maintained
Nevada and Las Vegas learner drivers can count on the modern fleet of vehicles provided by Northwest Driving School – each vehicle is well-maintained, ensuring a safe ride without fail.
Not only do these vehicles make understanding the road a smoother process, but they also provide peace of mind when driving in an unfamiliar environment.
Northwest Driving School has exemplary standards of safety when it comes to vehicles – your confidence in their service will be apparent right away.
You can take advantage of the school's convenient online scheduling system
Are you a Nevada or Las Vegas resident who wants to become a better driver? Look no further than Northwest Driving School.
With their innovative online scheduling system, you can reduce the hassle of setting up classes and lectures and maximize your time learning how to drive with care. By being able to book what works for you without ever having to pick up the phone, you'll be empowered to make decisions that are tailored to your needs instead of settling for what works in someone else's world.
Take advantage of this convenient online scheduling system today and get the most out of your driving education!
The school offers competitive rates for its services
If you're looking for an affordable way to get your Nevada or Las Vegas driver's license, Northwest Driving School is the place to go.
With competitive fees and a wealth of programs tailored to meet your needs, no matter what your experience level is, their team of expert instructors is here to help you reach success in no time. From private lessons to mock road tests and more, there are a variety of services available that can fit anyone's budget.
Don't let cost be the reason holding you back from earning your driver's license— Northwest Driving School has reliable and affordable solutions for everyone!
The Better Business Bureau accredits Northwest Driving School
Northwest Driving School is the perfect choice for learner drivers in Nevada and Las Vegas who are looking for a safe and reliable way to obtain their driving license.
Not only does this school offer instruction from experienced professionals, but it is also accredited by the Better Business Bureau, which serves as a seal of approval for high-quality instruction and customer service.
With Northwest Driving School, you can rest assured that you'll be in good hands as you learn to master the roads of Nevada and Las Vegas.
Choose Northwest and start driving today!
At the end of the day, if you live in Nevada or Las Vegas and are looking to become a learner driver, Northwest Driving School can provide you with an excellent education.
The instructors are certified and experienced, a wide range of courses are available, such as defensive driving and traffic safety, and all vehicles are modern, well-maintained machines.
Plus, the school is accredited by the Better Business Bureau so that you can be sure of top-quality services. On top of that, bookings can conveniently be scheduled online and at competitive rates, too – what more could you ask for?
So don't hesitate to contact Northwest Driving School to learn more about their great offers for learner drivers in Nevada and Las Vegas! Book your lessons today and start on your road toward becoming a confident driver.
Learn to Drive in Nevada Today!
The Northwest Driving School and Traffic School provides the Las Vegas community with live driving and traffic classes taught by seasoned instructors. All of our driving instructors have passed background checks.
Each automobile is DMV safety-approved, and every member of the Northwest family is committed to providing excellent driver's education and behind-the-wheel instruction.

At Northwest, you can expect to find outstanding classes, both on campus and behind the wheel, that are engaging, fact-filled, entertaining, and geared toward success.
We make no bones about it; we believe that Northwest provides the best driving lessons in Las Vegas, no matter your age or background. We are proud of the fact that 98% of our students pass their tests on the first try. Call us at (702) 403-1592 to start your driving adventure with one of our expert instructors.
Written by:
Rich Heinrich
Master Instructor / General Manager