How To Ace Your Driving Test The First Time With Northwest Driving School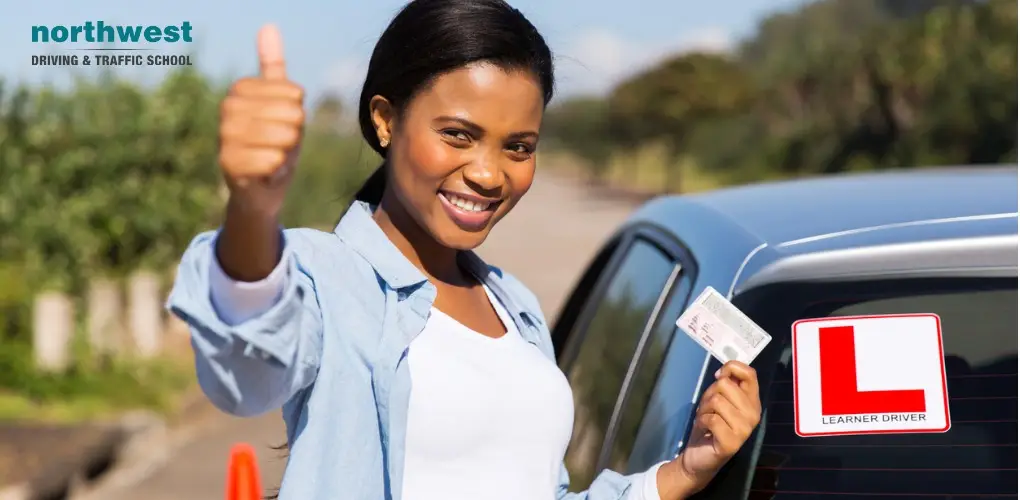 If you're one of the many learner drivers out there who want to ace their driving test the first time, then this blog post is for you. Northwest Driving School has put together some top tips to help you make sure you're fully prepared for your driving test.
So whether you're taking your test in a few days or a few weeks, read on for some essential advice on how to make sure you pass with flying colors. Good luck!
Make sure you have all the required documents before your test
There's nothing worse than feeling prepared for a test only to arrive and find that you don't have the right documents.
Whether it is a driving test, academic exam, or any other certified test – make sure that you double-check before heading out the door to ensure you have everything you will need with you.
Gather all of your documents together ahead of time so that on the day of the actual test, all your paperwork is sorted and ready to go.
Failing to prepare in this way may lead to disappointment, stress, and ultimately not being able to complete your desired task. Doing some simple research prior can prevent any unwanted surprises when it comes time to put your knowledge into practice.
Get plenty of practice – both with a professional driving instructor and on your own
Learning how to drive is a great opportunity for both youth and adults to gain independence, but it needs to be taken seriously.
Practice with a professional driving instructor is important for helping you learn the basics in a safe environment, such as top speed limits, big-city etiquette and defensive driving techniques. Just as important, however, is additional time spent practicing on your own.
With access to quiet roads and parking lots, you can practice your parking, slowly work on increasing speed limits, and feel more confident when driving by yourself.
Be sure to practice as much as you can before taking your test – it's the best way to ensure that you will be successful in becoming a careful and competent driver.
Know the route you'll be taking for your test, so you're familiar with it
Being familiar with the route you'll be taking for your test is a critical step in preparing. The more comfortable you are with the path ahead, the less stress and anxiety you'll experience during the actual test.
Research the area so that you know what to expect; this could mean studying a map of the area or revisiting neighborhoods in person if possible. Pay special attention to any trouble spots that may slow down your journeys, such as one-way streets or street construction.
This way, you can adjust your timing expectations and plan accordingly. Knowledge is power – when it comes to testing day, it's best to know exactly where you're going.
Stay calm and relaxed – nerves can make you make mistakes
When it comes to demanding tasks, it is totally natural for our nerves to kick in. However, we must remember that those nerves can sometimes get the best of us and push us into making mistakes that we could have easily avoided if we were calmer and more relaxed.
In order to focus clearly and do our best in such moments, we should take a few deep breaths, step back, mentally remind ourselves that there's nothing we can't face with a bit of courage and focus; then move ahead with assurance.
This technique may actually be the difference between making great decisions versus potentially unsalvageable ones.
Follow the instructions of your driving examiner carefully
It is essential that you are familiar with and follow all driving regulations before ever sitting for your driver's license test. During the examination, it is especially important to demonstrate total compliance with the guidelines your examiner directs.
He or she will be assessing your skill level and attentiveness to instruction, so it is imperative that you obey every command given. Not following directions may lead to being disqualified from taking the exam and could result in having to wait and reapply for a future testing slot.
Take care and attention when observing the examiner's commands so as not to miss any important information. Impress them with your command of driving knowledge and do as instructed to ensure a successful outcome on your driving exam.
If you make a mistake, don't dwell on it – just correct it and move on
Mistakes are inevitable, no matter how hard you try. It's a natural part of growth and learning. The real power comes in not dwelling on these mistakes, but taking the insight they provide in order to make corrections and move forward.
This can be hard as mistakes often come with negative emotions like guilt or embarrassment, but reframing them as opportunities pays off more in the long run.
Making a mistake shouldn't stop you from going after what you want, rather it should encourage you to learn something new and find different ways of doing the same thing. If you can approach mistakes this way, then success is only one step away!
How Northwest Driving School can help
In summary, when taking your driving test, it is essential to remember to do the following: make sure you have all the required documents, practice thoroughly with a professional driving instructor and on your own, and know the route you'll be undertaking for your test, remain calm under pressure, and follow all instructions given by your examiner.
Doing these things will ensure a successful outcome! If you're looking for help in getting ready for your test, contact Northwest Driving School, and they can book lessons to help you prepare. With their experience and support on your side, you'll have the skills to ace your driving test in no time.
Learn to Drive in Nevada Today!
The Northwest Driving School and Traffic School provides the Las Vegas community with live driving and traffic classes taught by seasoned instructors.
All of our driving instructors have passed background checks. Each automobile is DMV safety-approved, and every member of the Northwest family is committed to providing excellent driver's education and behind-the-wheel instruction.

At Northwest, you can expect to find outstanding classes, both on campus and behind the wheel, that are engaging, fact-filled, entertaining, and geared toward success.
We make no bones about it, we believe that Northwest provides the best driving lessons in Las Vegas, no matter your age or background. We are proud of the fact that 98% of our students pass their test on the first try. Call us at (702) 403-1592 to start your driving adventure with one of our expert instructors.
Written by:
Rich Heinrich
Master Instructor / General Manager