Welcome to Northwest Driving & Traffic School
Northwest Driving and Traffic School provides the Las Vegas community with live driving & traffic classes taught by seasoned instructors. All of our instructors have passed background checks. Each automobile is DMV
safety-approved. Every member of the Northwest family is committed to excellence.
At Northwest, you can expect outstanding classes, both on campus and behind-the-wheel, that are engaging, fact-filled, entertaining, and geared toward success. We make no bones about it, we believe that Northwest provides the best learning environment no matter your age or background…our students learn and master the art of driving and the rules of the road.
See what our students have said about Northwest. Visit our campus. Meet our instructors. Ours is an open door policy. Whatever is easiest for you works for us: call today; register online; or stop by the school. We can't wait to meet you!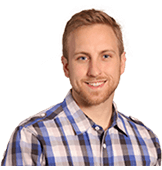 I was a student at Northwest Driving School as were my sister and three brothers. Rich taught each of us to drive. We thought so highly of his business and him that we wanted to be a part of Northwest's future. Today Northwest Driving school operates out of the Northwest Career College campus with Rich as the master instructor. We are thrilled to be a part of educating all new drivers to become excellent behind the wheel.
– Patrick Kenny, President
What Are You Waiting for? Register for Driving & Traffic School Today!
Northwest Driving & Traffic School is committed to your success!
Register Now!