How to Prepare for Your First Driving Lesson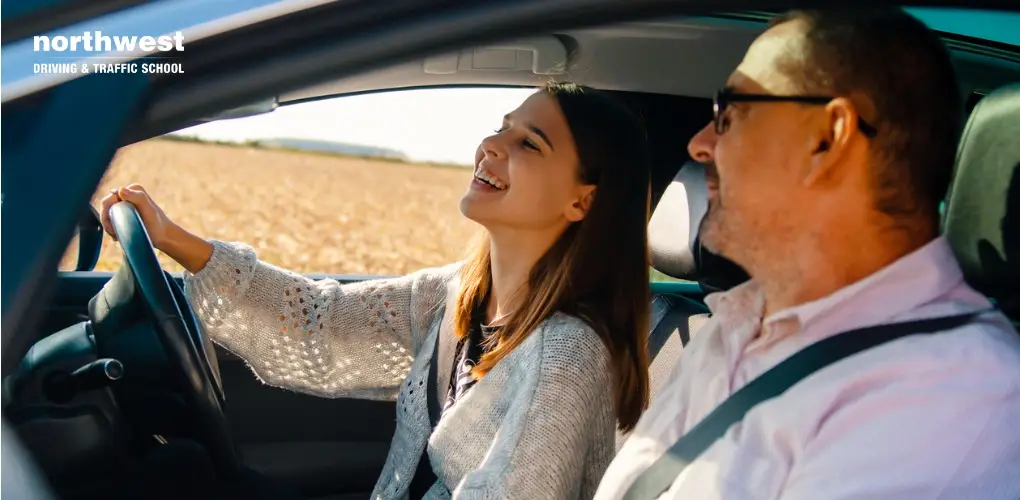 If you are looking to take your first driving lesson, then you may be feeling a bit overwhelmed and unsure of what to expect. Driving can feel like an intimidating undertaking, but there is no need to worry!
Doing some preparation beforehand will help make the experience much smoother and more enjoyable. In this post, we'll discuss steps that all learner drivers should take to prepare for their first driving lesson.
From understanding basic laws and safe practices to gathering the appropriate documents and equipment – we've got it all covered so you can head out into the driver's seat with confidence!
Research the rules of the road in your area and learn what's expected of you as a driver
Knowing the rules of the road is essential for anyone who gets behind the wheel of a car. It helps keep you and others safe while navigating busy streets and highways. By taking the time to research the rules of the road in your area, you'll not only become a better driver but also gain confidence on the open road.
From basic laws like speed limits to more nuanced regulations like turning right on red, learning what's expected of you as a driver will make you a more aware and responsible member of the driving community. So grab your driver's manual, hit the internet, and start brushing up on your road rules.
Find a driving instructor or school that meets your needs
Learning how to drive can be an intimidating task, but finding the right driving instructor or school can make all the difference. With so many options available, it's important to do your research and figure out what you're looking for.
Are you more comfortable with a male or female instructor? Are you needing remedial lessons, or are you just looking to brush up on your skills? Do you want a school that focuses on defensive driving or one that emphasizes parallel parking?
Whatever your needs may be, taking the time to find a driving instructor or school that caters to them will help build your confidence on the road and ultimately make you a safer driver.
Practice driving with a family member or friend before your lesson
Learning to drive can be a daunting experience, but practicing with a family member or friend beforehand can help ease some of those nerves. Not only can they offer guidance and support, but driving with someone you know can make the experience more comfortable and enjoyable.
Plus, practicing with someone you trust can give you the opportunity to make mistakes and learn from them without feeling overwhelmed. So before your first driving lesson, take advantage of the chance to practice with a loved one and gain confidence behind the wheel.
Ensure you have all the necessary documents and paperwork (license, vehicle registration, etc.)
Before going to your first lesson, make sure you have all the necessary documents ready. This includes a valid driver's license, vehicle registration or proof of insurance, and any other paperwork requested by your driving school instructor or local DMV.
Having these things prepared ahead of time can save you time on the day and help you concentrate on learning to drive.
Get familiar with your car – adjust the seat, mirrors, and steering wheel so they are comfortable for you
Getting behind the wheel of a car can be both exciting and daunting. However, taking the time to familiarize yourself with the vehicle can make a world of difference in your driving experience. One of the most important steps in making your drive comfortable and safe is adjusting the seat, mirrors, and steering wheel to fit your needs.
It may seem like a small task, but finding the right positioning can improve your visibility and reduce any discomfort you may feel while driving. So, take a few moments before hitting the road to ensure your car is set up just right for you. Your body and mind will thank you for it.
Bring a few snacks and water to stay hydrated during your lesson
Nerves before your first lesson can make it difficult to eat, so having a few snacks and water on hand can help to keep your body energized and calm. Not only that, but you'll also be able to focus more on the task of driving when your stomach isn't growling.
Staying hydrated is hugely important when learning to drive, as it can help to sharpen your concentration and reaction times, so make sure you have a bottle of water with you.
Take charge of your driving journey today and contact Northwest Driving School to book an appointment – their instructors have decades of experience behind them and are looking forward to helping you achieve safe independent driving!
Learn to Drive in Nevada Today!
The Northwest Driving School and Traffic School provides the Las Vegas community with live driving and traffic classes taught by seasoned instructors. All of our driving instructors have passed background checks.
Each automobile is DMV safety-approved, and every member of the Northwest family is committed to providing excellent driver's education and behind-the-wheel instruction.

At Northwest, you can expect to find outstanding classes, both on campus and behind the wheel, that are engaging, fact-filled, entertaining, and geared toward success. 
We make no bones about it; we believe that Northwest provides the best driving lessons in Las Vegas, no matter your age or background. We are proud of the fact that 98% of our students pass their tests on the first try. Call us at (702) 403-1592 to start your driving adventure with one of our expert instructors.
Written by:
Rich Heinrich
Master Instructor / General Manager