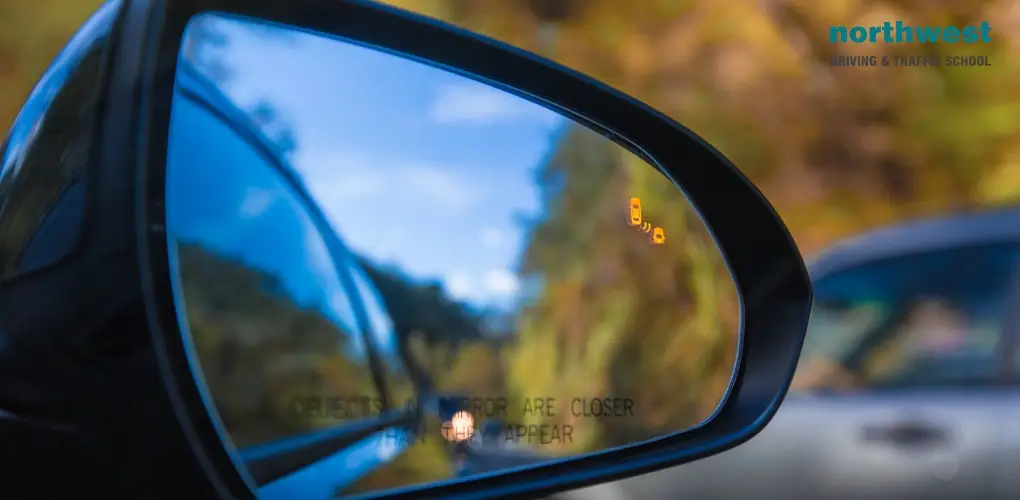 When it comes to driver safety and safe use of the road, one of the terms that comes up a lot is the concept of a "blind spot". However, this term is often not explained particularly well, so, in this article, we will be breaking down what a blind spot is, and how you can avoid or manage having one.
Read More: A Beginner's Guide to Driving Lessons
So What Exactly is a Blind Spot?
The definition of a blind spot is an area around your vehicle that you, the driver, cannot observe, through the use of their mirrors or cameras, without turning their head and therefore taking their eyes off the road.
Nearly all vehicles have at least one blind spot, be it your car, a truck, a boat or even a plane. Regardless of the design of your vehicle, a blind spot occurs when you have no way to observe the activity surrounding your vehicles without moving from the traditional driving position.
Why is a Blind Spot Dangerous?
Blind spots are dangerous because they can prevent you from noticing hazards and other road users. For instance, you might turn into another vehicle, or be turned into, because a blind spot prevented you from noticing them or from being noticed.
Motorcyclists and cargo trucks are the most likely to cause blind spot issues. This is because motorbikes are small and tend to weave through traffic. They can sit in your blindspot and be difficult to see at all until you turn across them.
The same thing, in reverse, is true of cargo haulers. Their large size and hight make it very difficult for the driver to be able to see the full length of the vehicle, meaning they can drift into you while you are sat in their blindspot.
What Do I Do About My Blind Spot?
Well, once you know that it is there, you can work to mitigate the danger of having a blindspot by checking it regularly. This will mean looking away from the road in front of you. However, in certain conditions, such as poor road visibility, icy surfaces, or busy traffic, this might not be safe.
Thankfully, there is another answer.
The Platzer Method
In 199, George Platzer of the Society of Automotive Engineer published a paper showing that most drivers could eliminate their blind spots by taking advantage of the overlap between the rear-view mirrors and the side mirrors.
This new mirror arrangement uses the overlap to remove the normal blindspots on a car, although, unfortunately, it doesn't work for trucks. The only downside is that it does take a little getting used to, as the driver needs to check the rearview mirror in order to look for lateral activity.
However, once you've gotten used to it, the Platzer method is ideal for mitigating the effects of a blindspot without turning away from the road surface or adding expensive additional mirrors or cameras.
Expert Training
The Northwest Driving School and Traffic School provides the Las Vegas community with live driving and traffic classes taught by seasoned instructors. All of our driving instructors have passed background checks, each automobile is DMV safety-approved and every member of the Northwest family is committed to providing excellent drivers ed and behind the wheel instruction.
At Northwest, you can expect to find outstanding classes, both on campus and behind the wheel, that are engaging, fact-filled, entertaining and geared toward success. We make no bones about it, we believe that Northwest provides the best driving lessons in Las Vegas, no matter your age or background. We are proud of the fact that 98% of our students pass their test on the first try. Call us at (702) 403-1592 to start your driving adventure with one of our expert instructors.
Written by:
Rich Heinrich
Master Instructor, Emeritus