The Benefits Of Owning A Car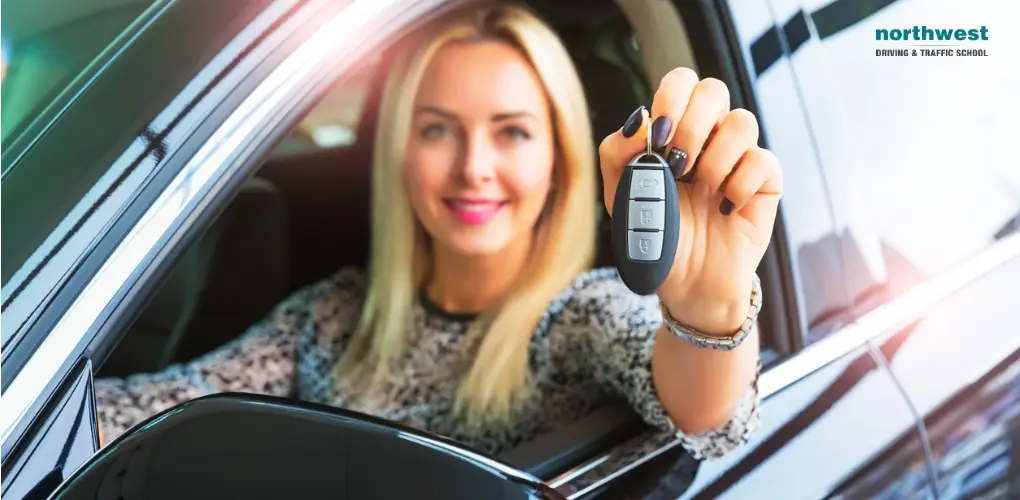 For many people, the lead-up to buying their first car focuses on the burden, both financial and otherwise, of car ownership. However, the advantages of owning a car are many.
In this article, we'll be looking at some of the benefits of owning a car and how, despite the costs, they can outweigh the negatives.
Learn More: What to consider when buying your first car
Freedom and Flexibility
One of the key advantages of owning a car is that it gives you freedom and flexibility in your travel. You're no longer reliant on public transport or the schedules of others when you want to get around.
If you want to go somewhere, you can just get in your car and go. You don't have to worry about finding a bus or train that will take you where you want to go, or coordinating your travel plans with someone else's.
This newfound freedom also extends to how much luggage you can bring with you. When using public transport, you're usually restricted to what you can carry on your person or in a small bag. But when you're driving, you can bring as much stuff with you as will fit in your car. This is great if you're going on a long trip or moving house.
The Convenience
Being able to drive also means that you can control your own schedule. If you want to leave at 7am, you can. If you want to stop for a coffee on the way, you can. Public transport doesn't always run to timetable, and can be subject to delays or cancellations. This can be frustrating if you're trying to get somewhere on time.
If you're driving, you can also take detours if you see something interesting, or make spontaneous stops. This flexibility can be great if you're on a road trip and want to explore everything that your destination has to offer.
There are also some places that can only be reached by car. If you're trying to get to a remote location, or somewhere that public transport doesn't go, then you'll need to drive.
The Cost-Effectiveness
There is no doubt that there are costs associated with driving. You need to have a car, and you need to pay for petrol (or diesel). You also need to pay for insurance, and there may be other costs such as road tax and parking.
However, compared to public transport, driving can be much more cost-effective. If you're travelling with a group of people, then it's often cheaper to drive than to get everyone a ticket for the bus or train.
It's also worth considering that the cost of running a car is dropping all the time. Electric cars are becoming increasingly popular, and they're getting cheaper to run. In some cases, you may be able to get free parking or even free charging for your electric car.
So, when you're considering the cost of driving, it's important to compare it with the cost of alternative methods of transport. In many cases, driving is the more cost-effective option.
The Transport Capacity
We've touched on this briefly, but it's worth mentioning again. Cars have a much higher transport capacity than public transport options like buses and trains. This means that they can take more people from A to B in a shorter space of time.
You can also take more luggage with you in the car. This is particularly useful if you're going on a long journey or if you need to take large items with you. If you're off on a camping trip, for example, you'll be able to take all of the gear that you need with you in your car.
If you love a hobby or sport that means carrying a lot of equipment around, a car will make your life much easier. If you play golf, for instance, you'll be able to fit all of your clubs in the boot.
The Perfect Combination of Benefits
These are just some of the reasons why a car might be the right choice for you. Ultimately, it comes down to a combination of factors – your lifestyle, your budget and your personal preferences. Think about what you need from a vehicle and use that to inform your decision. You might find that a car is the perfect solution for your needs.
Why choose Northwest Driving School?
We're glad you asked! Here are just a few reasons:
We have been serving Las Vegas for over 20 years

Our instructors are all experienced and certified

We offer a wide range of courses to suit all needs and levels

We offer convenient online scheduling
So what are you waiting for? If you're thinking about learning to drive, why not give Northwest Driving School a call today? Our experienced instructors will help you to build up your confidence behind the wheel, and before you know it, you'll be passing your test with flying colours!
Best Driving School in Nevada!
The Northwest Driving School and Traffic School provides the Las Vegas community with live driving and traffic classes taught by seasoned instructors.
All of our driving instructors have passed background checks.
Each automobile is DMV safety-approved, and every member of the Northwest family is committed to providing excellent driver's education and behind-the-wheel instruction.

At Northwest, you can expect to find outstanding classes, both on campus and behind the wheel, that are engaging, fact-filled, entertaining, and geared toward success.
We make no bones about it, we believe that Northwest provides the best driving lessons in Las Vegas, no matter your age or background. We are proud of the fact that 98% of our students pass their test on the first try. Call us at (702) 403-1592 to start your driving adventure with one of our expert instructors.
Written by:
Rich Heinrich
Master Instructor / General Manager