How To Find The Best Insurance Deal For Your Car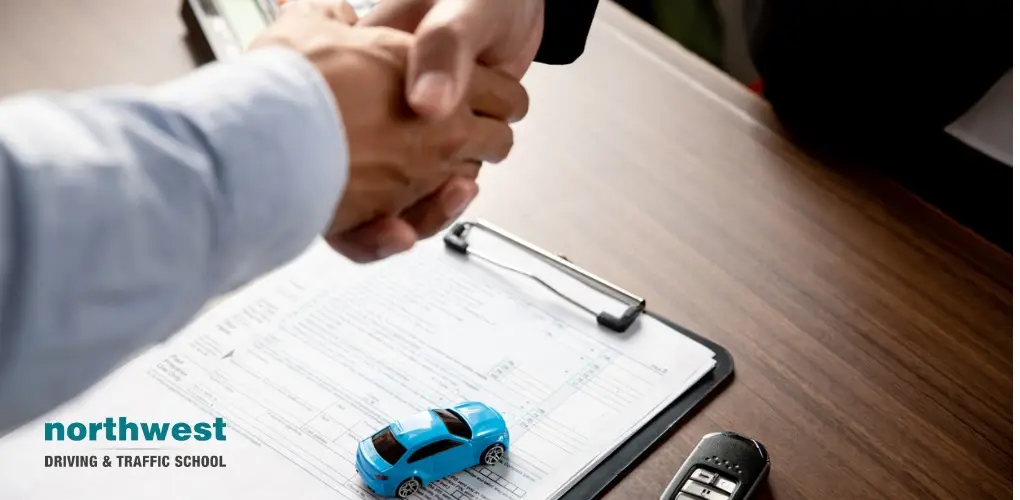 Finding the best insurance deal for your car can be a tricky process. There are a number of things that you need to take into consideration when shopping around for car insurance, and it can be difficult to know where to start. However, by following a few simple tips, you can make sure that you get the best possible deal on your car insurance.
Compare rates
The first thing that you need to do when shopping for car insurance is to compare rates from a number of different companies. You can do this by getting quotes online, or by contacting insurers directly. It is important to get quotes from a variety of companies so that you can compare rates and coverage levels.
When you are comparing rates, it is important to make sure that you are comparing apples to apples. That is, you should be comparing the same level of coverage from each company. Otherwise, you will not be able to compare rates properly.
The good news is that there are plenty of websites that allow you to compare rates from a variety of different companies. All you need to do is enter your information once, and you will be able to see the rates from multiple insurers.
Search for discounts
Another thing to keep in mind when shopping for car insurance is to look for discounts. Many insurers offer a variety of discounts, so it pays to shop around. You may be able to get a discount for being a good student, for example. Or, if you have a clean driving record, you may be eligible for a safe driver discount.0
Some insurers also offer discounts for things like having an anti-theft device installed in your car, or for completing a defensive driving course. Be sure to ask about any discounts that may be available to you.
Choose a cheaper car to insure
One way to save money on car insurance is to choose a cheaper car to insure. Some cars are just more expensive to insure than others. If you're in the market for a new car, be sure to check with your insurer about how much it will cost to insure before you make your purchase.
You may also want to consider dropping some of the optional coverage items on your policy if you're looking to save money. Remember, though, that dropping certain types of coverage could leave you at risk if you have an accident. So be sure to talk with your agent or insurer about which coverages are right for you.
Raise your deductible
Another way to lower the cost of your car insurance is to raise your deductible. This is the amount you'll have to pay out of your own pocket if you have an accident or other covered event. By opting for a higher deductible, you can lower your premium since you're agreeing to pay more of the costs yourself.
Just be sure that you can afford to pay the higher deductible if something does happen. Otherwise, you could end up owing more money than you can afford to pay.
Don't pay for the cover if you don't want
Some drivers choose to save money on their car insurance by cutting out coverages they don't think they need.
However, this could end up costing you more if you have an accident and find that you don't have the coverage you thought you did. It's important to understand all the coverages available to you and make sure you're getting the ones you want.
If you're not sure which coverages are right for you, talk to your agent or insurer. They can help explain your options and recommend the best course of action. Shop around for car insurance
Park your car off the road
Parking your car off the road – or in a garage overnight – can help to reduce your premium.
This is because it's less likely to be stolen or damaged when it's not being driven. If you're planning to leave your car unused for a prolonged period of time, let your insurer know. They may offer a discount on your premium.
Consider pay-as-you-drive insurance
Pay-as-you-drive insurance could be a good option if you don't use your car often. With this type of policy, you only pay for the miles you drive.
This could work out cheaper than a traditional policy if you don't do many miles each year. Pay-as-you-drive policies generally use a telematics box. This is fitted to your car and tracks how far you drive.
Learn to Drive in Nevada Today!
The Northwest Driving School and Traffic School provides the Las Vegas community with live driving and traffic classes taught by seasoned instructors.
All of our driving instructors have passed background checks. Each automobile is DMV safety-approved, and every member of the Northwest family is committed to providing excellent driver's education and behind-the-wheel instruction.

At Northwest, you can expect to find outstanding classes, both on campus and behind the wheel, that are engaging, fact-filled, entertaining, and geared toward success.
We make no bones about it, we believe that Northwest provides the best driving lessons in Las Vegas, no matter your age or background. We are proud of the fact that 98% of our students pass their tests on the first try. Call us at (702) 403-1592 to start your driving adventure with one of our expert instructors.
Written by:
Rich Heinrich
Master Instructor / General Manager