Don't Fail Your Driving Test Again: How To Overcome The Most Common Mistakes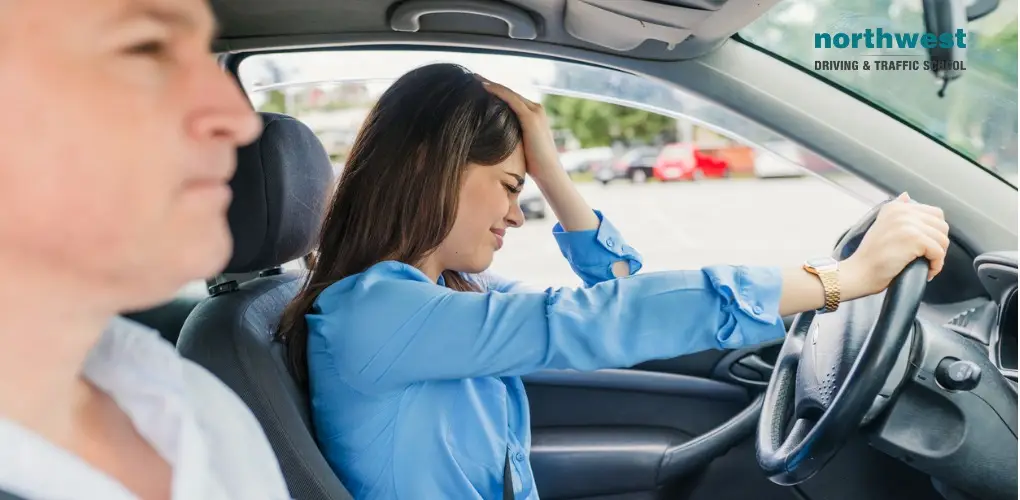 In order to get your driver's license, you have to pass a driving test. Unfortunately, many people fail this test because of the same mistakes.
In this blog post, we will discuss some of the most common mistakes that people make when taking their driving test and how to overcome them. Follow these tips and you'll be on your way to passing your driving test with flying colors!
Not sticking to the rules
One of the most common mistakes that people make is not following the rules of the road. When you're taking your driving test, be sure to obey all traffic laws and signs.
This includes coming to a complete stop at stop signs, yield signs, and red lights. Also, be sure to use your turn signals when changing lanes or making turns. Obeying the rules of the road is essential to passing your driving test.
While it is true that this can all be a bit overwhelming, try to relax and take your time. Remember, the examiner is not out to trick you or make you fail. They simply want to see if you are a safe and competent driver. If you make a mistake, don't beat yourself up about it. Just stay calm and focus on the task at hand.
Speeding
Another common mistake is not paying attention to your speed limit. Speed limits are in place for a reason and you need to obey them while taking your driving test. Going too fast or too slow can result in points being deducted from your score. Be sure to keep an eye on your speedometer and adjust your speed accordingly.
Speeding is one of the most dangerous things you can do on the road. It increases your chances of getting into an accident, and it puts other people's lives at risk. If you're caught speeding, you'll automatically fail your driving test.
Not Paying Attention to Your Surroundings
Another common mistake is not paying attention to your surroundings. You need to be aware of what's going on around you at all times. This means looking in your mirrors regularly, using your turn signals, and yielding to pedestrians.
If you're not paying attention and you hit something or someone, you'll automatically fail your driving test. So make sure to stay focused and be aware of your surroundings at all times.
Keep calm
Last but not least, don't be nervous! Driving tests can be nerve-wracking but it's important to stay calm and focused. If you make a mistake, don't dwell on it. Just correct it and move on. Remember, everyone makes mistakes. The key is to learn from them and not make the same ones again.
There are a couple of ways to overcome the nerves. First, make sure you're well rested before your test. Second, practice as much as possible so you feel more confident and comfortable behind the wheel.
Dodging the most common issues
The best way to avoid making mistakes is to know what they are. By following the tips above, you can avoid the most common mistakes people make on their driving tests.
Good luck! And don't forget to relax. You've got this!
Learn to Drive in Nevada Today!
The Northwest Driving School and Traffic School provides the Las Vegas community with live driving and traffic classes taught by seasoned instructors.
All of our driving instructors have passed background checks. Each automobile is DMV safety-approved, and every member of the Northwest family is committed to providing excellent driver's education and behind-the-wheel instruction.

At Northwest, you can expect to find outstanding classes, both on campus and behind the wheel, that are engaging, fact-filled, entertaining, and geared toward success.
We make no bones about it, we believe that Northwest provides the best driving lessons in Las Vegas, no matter your age or background. We are proud of the fact that 98% of our students pass their test on the first try. Call us at (702) 403-1592 to start your driving adventure with one of our expert instructors.
Written by:
Rich Heinrich
Master Instructor / General Manager