Are Driving Lessons Worth It?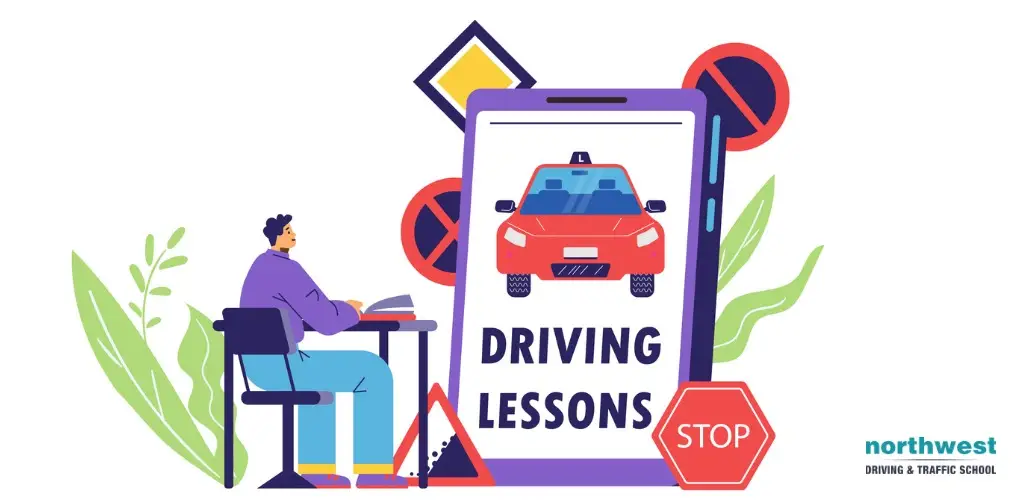 Are you nervous about taking the wheel for the first time? Are you debating whether or not investing in driving lessons is really worth it? You're certainly not alone.
Many new drivers grapple with these questions — after all, no one wants to feel like they wasted money on something that didn't add value. Fortunately, a mountain of evidence shows the benefits of proactively learning to drive with an experienced instructor.
In this blog post, we'll discuss why taking driving lessons can be valuable and provide insight into why learners should consider them.
What makes driving lessons worth it
Driving lessons are an essential step towards becoming a confident and safe driver. These lessons give learners the skills to navigate the roads safely, understand traffic laws and regulations, and develop the necessary driving abilities.
Investing in these lessons is well worth it, as they ensure you pass your driving test and prepare you for a lifetime of safe driving. It is essential to remember that driving requires both technical and mental skills.
With proper instruction and guidance, learners can access experienced instructors that provide them with a solid foundation to become successful drivers.
Benefits of taking driving lessons
Learning to drive can be one of life's most exciting and liberating experiences. Not only does it give you newfound freedom, but it can also open up doors to new job opportunities and other activities. Here are some of the benefits of taking driving lessons:
Developing skills that last a lifetime – A licensed driver is equipped with the technical knowledge and cognitive abilities to remain safe while on the road. Taking driving lessons ensures that you get proper education on being an effective and safe driver.
Becoming more independent – Driving gives you the independence to go wherever and whenever you want. This can be particularly beneficial for young adults looking to establish their lives and become more self-sufficient.
Improving self-confidence – Having the freedom that comes with driving can boost your confidence as it allows you to take charge of your life and make decisions for yourself. Driving is also a great skill in any job market, as many employers value the ability to drive as an asset.
Saving time and money – Driving can help save time and money as it's more efficient than relying on public transportation or ride-sharing services. It also allows you to transport yourself quickly between different locations, which can reduce the amount of time spent waiting for a bus or train. Additionally, owning and driving your car can help save money in the long run, as you don't have to pay for public transport fares or ride-sharing services.
These benefits make it easy to see why learning to drive is a valuable skill for everyday life and career development. With the help of driving lessons, you can learn the basics of driving safety and gain experience on the road to be ready to take on any journey.
Different types of driving lessons and their advantages
Driving lessons come in various forms, each offering specific benefits to the learner. Some of the most common types of driving lessons include:
Intensive driving lessons: Intensive driving lessons are perfect for those who want to learn quickly and get their license fast. Taking place over one to two weeks, these lessons provide intensive tuition in a safe and controlled environment.
Refresher lessons: Refresher lessons are perfect for those who have previously failed their test, need a confidence boost, or want to improve their skills. Whether you've been off the roads for several years or want to get back in the swing of things, refresher lessons are a great way to get back on the road.
One-to-one driving lessons: The most common option, one-to-one driving lessons allow you to receive personalized tuition from a qualified instructor. This ensures that the learning process is tailored directly to your needs, so you can learn the skills you need most effectively.
Choosing the type of driving lessons is critical to getting the most out of your refresher driving course.
How to find the right driving instructor
Feeling comfortable and confident with the person teaching you this valuable skill is essential. Start by researching and reading reviews from previous students to get an idea of their teaching style and success rate. It's also important to consider the instructor's qualifications and credentials. Look for someone who is licensed, insured, and experienced.
Don't hesitate to ask questions and communicate your learning style and goals. A good instructor will be patient and understanding and tailor the lessons to your needs. With the right instructor, learning to drive can be a fun and rewarding experience.
Northwest Driving School has highly qualified instructors dedicated to helping you achieve your driving goals. We understand everyone has different learning styles and needs and strive to customize our lessons accordingly. Our instructors will take the time to get to know you and help you become a safe, confident driver on the road!
Now that you know what makes taking a driving lesson worthwhile and how to approach learning effectively, why not contact Northwest Driving School to book your lessons today?
Our friendly team is here to answer any questions you have, and we look forward to helping you reach your driving goals!
Learn to Drive in Nevada Today!
The Northwest Driving School and Traffic School provides the Las Vegas community with live driving and traffic classes taught by seasoned instructors.
All of our driving instructors have passed background checks.
Each automobile is DMV safety-approved, and every member of the Northwest family is committed to providing excellent driver's education and behind-the-wheel instruction.

At Northwest, you can expect to find outstanding classes, both on campus and behind the wheel, that are engaging, fact-filled, entertaining, and geared toward success.
We make no bones about it. We believe that Northwest provides the best driving lessons in Las Vegas, no matter your age or background. We are proud of the fact that 98% of our students pass their tests on the first try. Call us at (702) 403-1592 to start your driving adventure with one of our expert instructors.
Written by:
Rich Heinrich
Master Instructor / General Manager