Tips And Best Practices For Acing Your Driving Test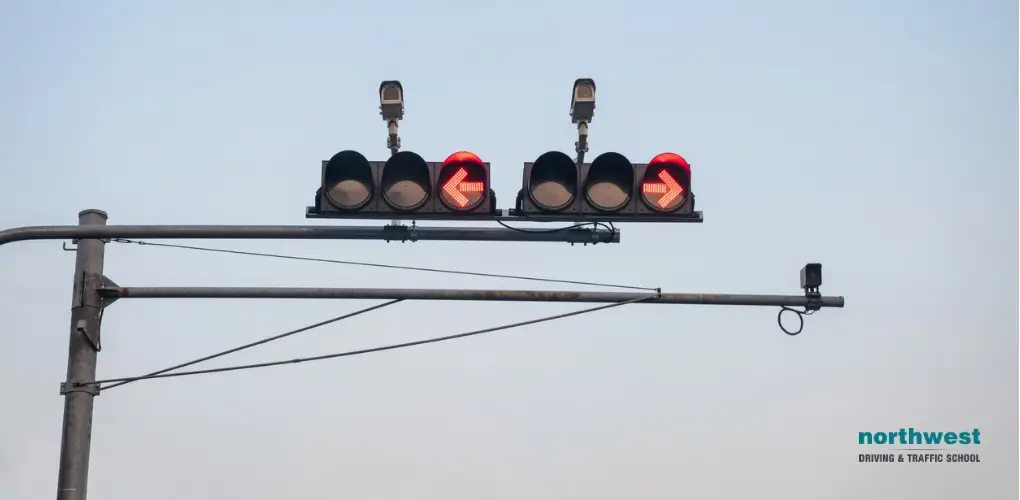 Are you preparing to take your driving test soon? You may be feeling excited and ready to hit the road, but it's essential for all student drivers to remember that passing your test can mean the difference between having newfound freedom or an expensive delay in achieving your driver's license!
To help make sure you pass on your first try with flying colors, we have compiled a list of tried-and-true tips and best practices. Throughout this post, we will discuss efficient studying strategies, common mistakes during the actual test day process, and advice from our professional instructors.
By reading through these helpful pointers before taking the exam, you can rest assured that when it comes time to get behind the wheel – you will do so confidently and with assurance!
Know the rules of the road – review your driver's manual and study local, state, and federal laws.
Knowing the rules of the road is not just a legal requirement; it is also vital for your safety and the safety of others. The best way to ensure you follow the correct driving procedures is to review yodriver'sr's manual and study the local, state, and federal driving laws.
It may seem tedious, but these regulations change regularly, and staying updated on any alterations is essential. Precise knowledge of the law will not only make you a better driver, but it can also prevent costly fines and legal issues.
So, take the time to brush up on your driving know-how, and hit the road with the confidence that you are doing everything right.
Practice often – take practice drives with a licensed driver beforehand to get a feel for the process
If you're a new driver getting ready to take your driving test, feeling a bit nervous about the process is standard. But the good news is that there are steps you can take to prepare and boost your confidence.
One of the best ways to get comfortable with the driving test is to practice often. Consider taking a few practice drives with a licensed driver beforehand to get a feel for the process.
This will help you get used to the car, the driving environment, and the road rules; you'll be more prepared when it comes time to take your driving test.
Remember, practice makes perfect, and the more you can do to prepare, the better your chances of passing your driving test with flying colors.
Remain calm during the test – focus on driving and don't be intimidated by other drivers or test administrators
Taking a driving test can be a nerve-wracking experience; bit'st's essential to remain calm and confident in your abilities—one key to success is focusing solely on driving and not being intimidated by other drivers or test administrators.
This means ignoring any distractions or external factors and staying focused on the road ahead. Doing so lets you keep in control and perform at your best. Remember, the test evaluates your driving skills, so trust in your abilities and drive confidently.
You can conquer the driving test and earn your license with a calm and collected mindset.
Remember to use all safety features – keep your hands at ten and two o'clock, check your mirrors regularly, and use turn signals when changing lanes or making turns
Driving can be a thrilling experience, but always remember to prioritize safety. Using all the safety features available is critical in ensuring that you and those around you stay safe on the road.
Keep your hands at ten two o'clock, which helps you maintain control and quick reaction time. Regularly checking your mirrors will give you a better understanding of your surroundings, allowing you to make better decisions on the road.
Always use turn signals when changing lanes or making turns – this simple action helps communicate your intentions to other drivers, ultimately reducing the risk of collisions.
Safety is important, so always remember to use these essential measures while driving.
Bring all necessary documents – make sure to have your learner's permit and any other required documents with you for the test
If you're preparing to take your test, it's crucial to bring all necessary documents with you, including yolearner'sr's permit and any other required paperwork. Forgetting an essential document could result in rescheduling your test or even failing it altogether.
It's critical to be organized and double-check everything before heading to the test site. Remember that the DMV is there to help you become a safe and competent driver, don't hesitate to contact them with any questions or concerns.
With the proper preparation and mindset, you'll pass your driver's test with flying colors.
Learn to Drive in Nevada Today!
The Northwest Driving School and Traffic School provides the Las Vegas community with live driving and traffic classes taught by seasoned instructors. All of our driving instructors have passed background checks.
Each automobile is DMV safety-approved, and every member of the Northwest family is committed to providing excellent driver's education and behind-the-wheel instruction.

At Northwest, you can expect to find outstanding classes, both on campus and behind the wheel, that are engaging, fact-filled, entertaining, and geared toward success. 
We make no bones about it; we believe that Northwest provides the best driving lessons in Las Vegas, no matter your age or background. We are proud of the fact that 98% of our students pass their tests on the first try. Call us at (702) 403-1592 to start your driving adventure with one of our expert instructors.
Written by:
Rich Heinrich
Master Instructor / General Manager